10/10 would recommend! My mom and uncle are no longer with us and my grandma and aunt were gifted this beautiful portrait. If you're looking for a gift for your loved ones, this is perfect! It's personalized and meaningful.
-Gisela Polanco
order now
I was thinking of getting her a special gift to remember her sweet dog by. How about a hand-painted portrait of them? I think it would be a beautiful way to honor their memory and bring her some comfort
She was so touched. This portrait of her sweet dog is absolutely beautiful and perfectly captures their spirit and personality. She said: "I can't wait to display it in my office where I can see it every day. Thank you for this thoughtful and meaningful gift."
-Justin Lewis
This painting will be of my girlfriend it is our two year anniversary and I wanna get her something special.
It was so great to see her so happy and to know that she will treasure this portrait for years to come. Thank you for creating such a special and meaningful piece of art for us to enjoy.
-Justin Ruiz
order now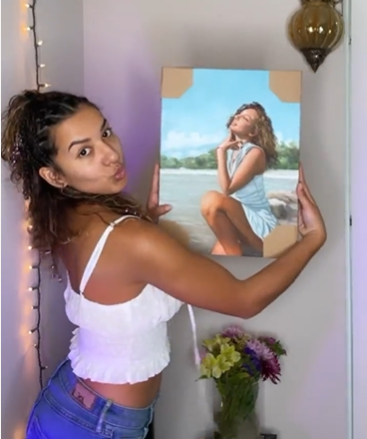 she was my best friend and i want to send this painting for her birthday
The hand-painted portrait of her is absolutely stunning and captures her beauty, personality, and spirit perfectly.
-Nour Rezk
This family portrait is a gift for my best friend, who recently lost her husband. I hope that this portrait will bring her comfort and serve as a lasting tribute to her loved one.
The painting was beautifully made and my friend was so emotional and thankful. Truly a great friend memory. Thank you Paintshots for such a meaningful gift.
-Birdy Vue
order now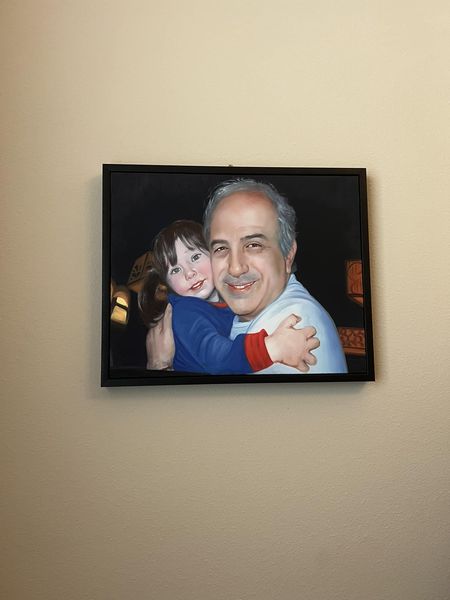 It would be my grandpa, a picture of us when I was young and I want it painted because he's my best friend and loves photos of us together
I loved my painting! My grandpa was so happy when he saw it and he now has it on the wall in his dining room! Thank you so much!
-Renee Farley